The purpose of banning hashtags is to minimize the spread of spam content and automatically hide posts that may violate Instagram's guidelines, and safety of the community. Banned hashtags are the hashtags that Instagram had to put out of action. Content with these hashtags isn't displayed normally, and as a result – it has a very limited reach and engagement!
There are two types of banned hashtags:
these banned permanently – many times even the whole hashtag explore page is out of use. These hashtags will stay banned, no matter what.
Temporarily banned. In this case, the ban isn't permanent – sometimes it lasts for days or weeks, so these hashtags go back to life, and then… Get banned again. Why? Posts with them are being flagged as 'spam' just too often.
What happens if you use a banned hashtag? When you use one of the banned hashtags, you're actually wasting the chance to get discovered by new people – potential followers or clients – because this hashtag isn't working at all! It's not going to give you a chance to be featured on the Explore Page, and if you use banned hashtags quite often, your account may be considered by an algorithm as a spam-sharing one.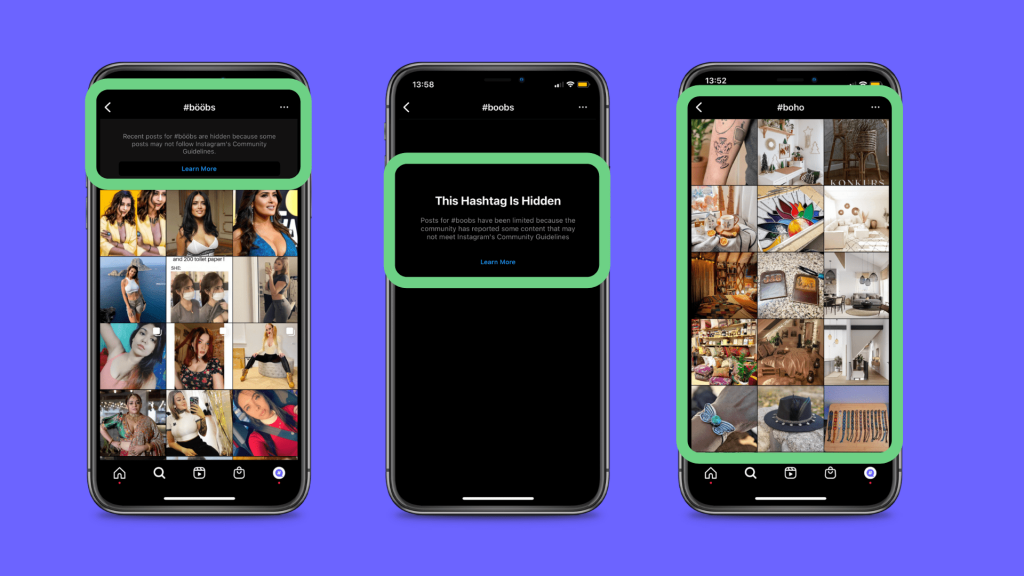 Since the banned hashtags change on a daily basis and the list is updated a few times a day, it is your responsibility to check the hashtags you want to use and do your safety-research before including them in a post. You can do it manually, but there are two obstacles: it's time-consuming, and you may choose the wrong, untrustworthy source and use the outdated list.
That's why it's much better to choose a faster and more effective way: our IQ Hashtags' feature. We have access to the most official and updated data, so our list of banned hashtags is always current and relevant. If you see that some of the hashtags of your choice are banned, you can throw them away and choose other ones instead – and scan your new choices right away.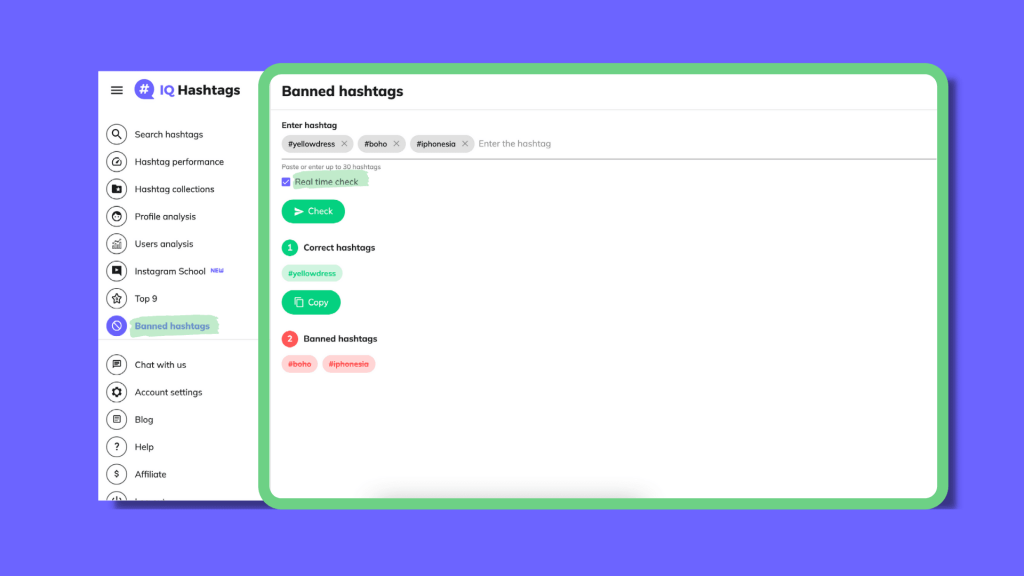 Using banned hashtags can completely ruin your profile's visibility – so it's better to scan the safety of your choices (as a quick check right before posting new content, as well as a scan of the posts from your past), and eliminate the bad ones!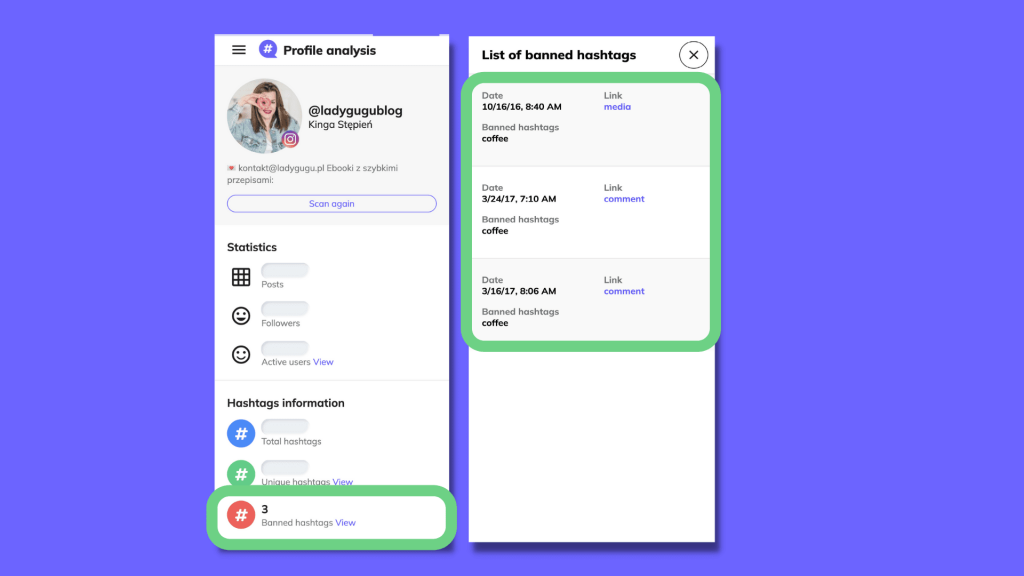 With the "banned hashtags" feature you can easily scan all the hashtags you want to use, and check if they're ban-free.
To perform a scan:
Type in the hashtags you want to check (yes, you can paste whole sets of hashtags as well!)
Click the "check" button
When you have a paid subscription, you have an additional access to "real time" scans, which means that our tool accesses the most updated list of banned hashtags – from that precise moment of your scan, so it's 100% valid. It's the safest option with a full guarantee.
In a trial (free) plan the data is being updated every few days, so the list may lack the newly banned hashtags.