Sure thing – that's the best thing about our Hashtag Collections: you can save your results from Hashtag Performance and Hashtag Search for later.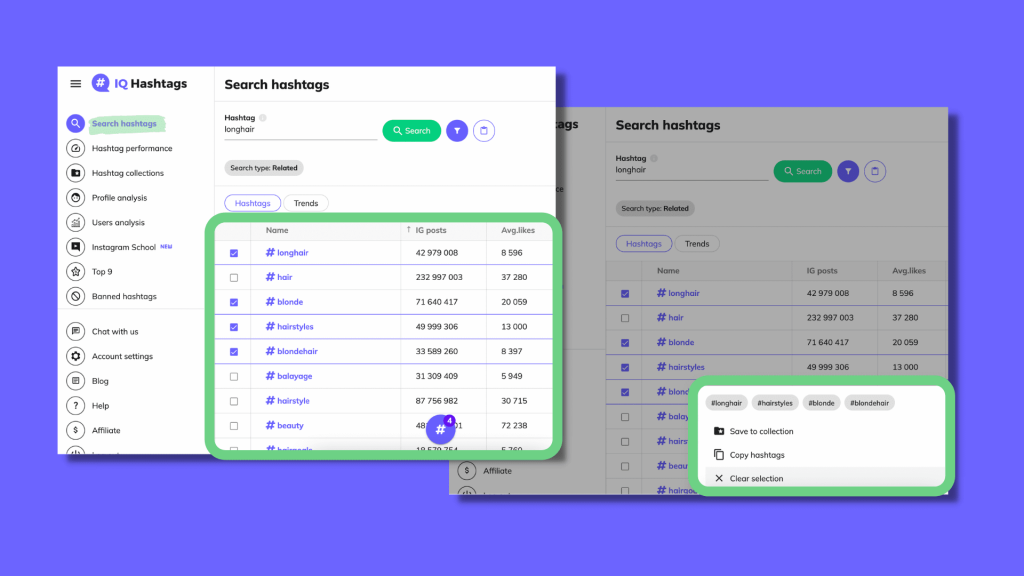 Adequate research is an inseparable part of your strategy. With Hashtag Performance and Hashtag Search IQ Hashtags' features, you'll discover new, tailored hashtags – and now you can add them directly to your repertoire. Useful research means more targeted hashtags with less content to compete with! Save the results of your researches for future use – your statistics will thank you.
How to do it?
When you're browsing your hashtag research results, select the hashtags you'd like to add to your collection/collections, click on the purple button at the bottom of the page – and then choose "add hashtags to collection" option.