Unfortunately you can't remove all the banned hashtags from your posts at once. Why?
Mainly due to two reasons:
your banned hashtags can be placed in the captions or in the comments section – so there are two completely different methods to remove them
to remove all your banned hashtags at once, IQ Hashtags would need the direct access to your profile – to perform a task on your behalf. We don't do that, because our priority is to guarantee 101% safety for your account.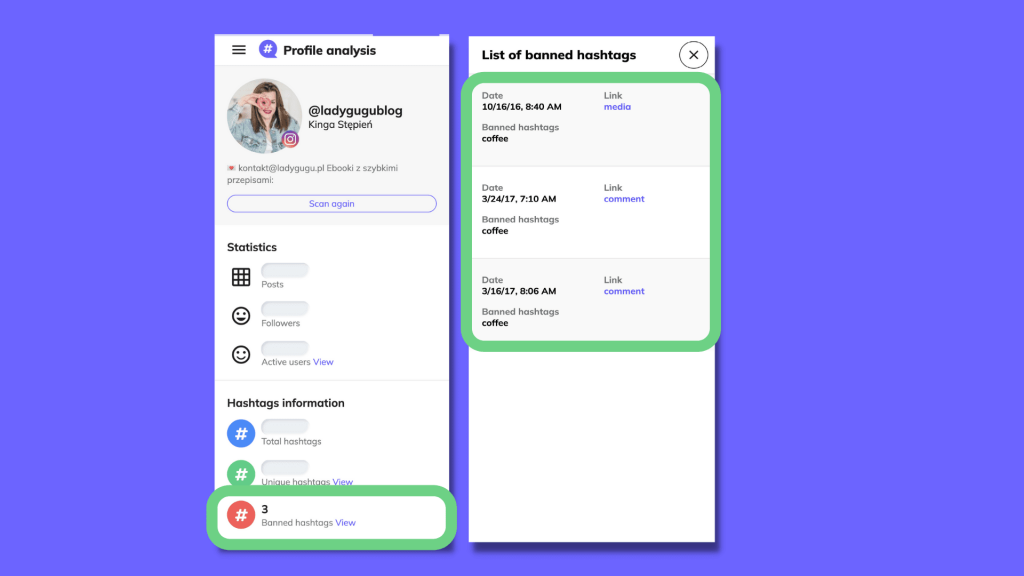 And that's why IQ HASHTAGS is 101% safe to use.
Instagram blocks third-party apps which require login data – your password, and official authorization. We never do that – all we need is your IG handle.
We understand how important security is to your account. For that reason, we never ask for your password, meaning you'll never have to give us your Instagram login details.
IQ Hashtags Tool analyses your profile, but we don't have direct access to it – that's why using IQ Hashtags is so secure.