If you're not quite sure what banned hashtags are and what are the consequences of using them – we'd recommend starting with this article first:
Banned hashtags on Instagram – what are they? 🤔
Since the banned hashtags change daily, and the list is updated a few times a day; you must check the hashtags you want to use and do your safety research before including them in a post (all the time!).
You can do it manually, but there are two obstacles: it's time-consuming, and you may choose the wrong, untrustworthy source and use the outdated list 👎🏻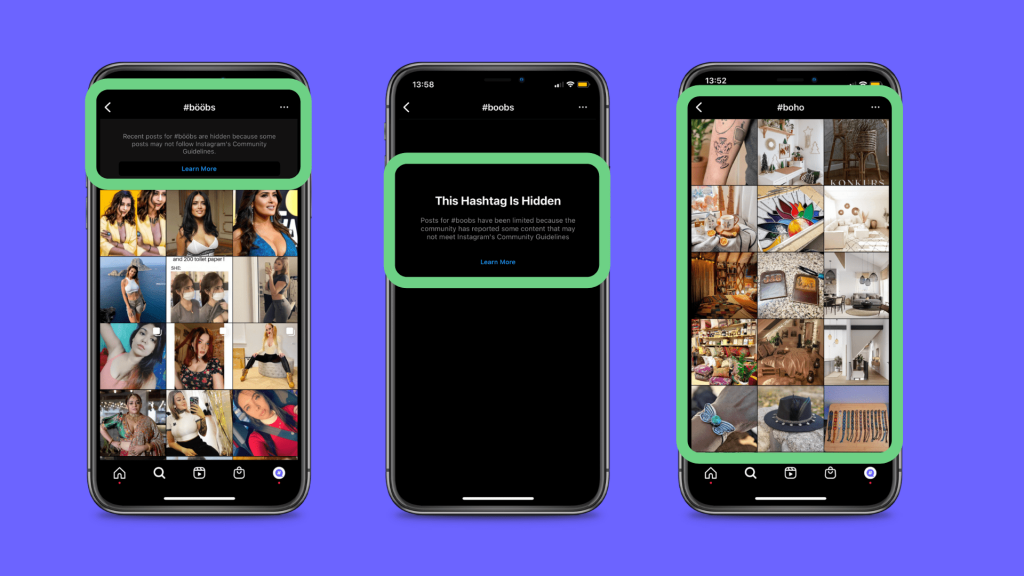 That's why it's much better to choose a faster and more effective way: our IQ Hashtags feature.
We have access to the most official and updated data, so our list of banned hashtags is always current and relevant.
If you see that some of the hashtags of your choice are banned, you can throw them away and choose other ones instead – and scan your new decisions immediately.
Using the Banned hashtags can completely ruin your profile's visibility – so it's better to scan the safety of your choices (as a quick check right before posting new content, as well as a scan of the posts from your past) and eliminate the bad ones!
With the Banned hashtags feature, you can quickly scan all the hashtags you want to use and check if they're ban-free.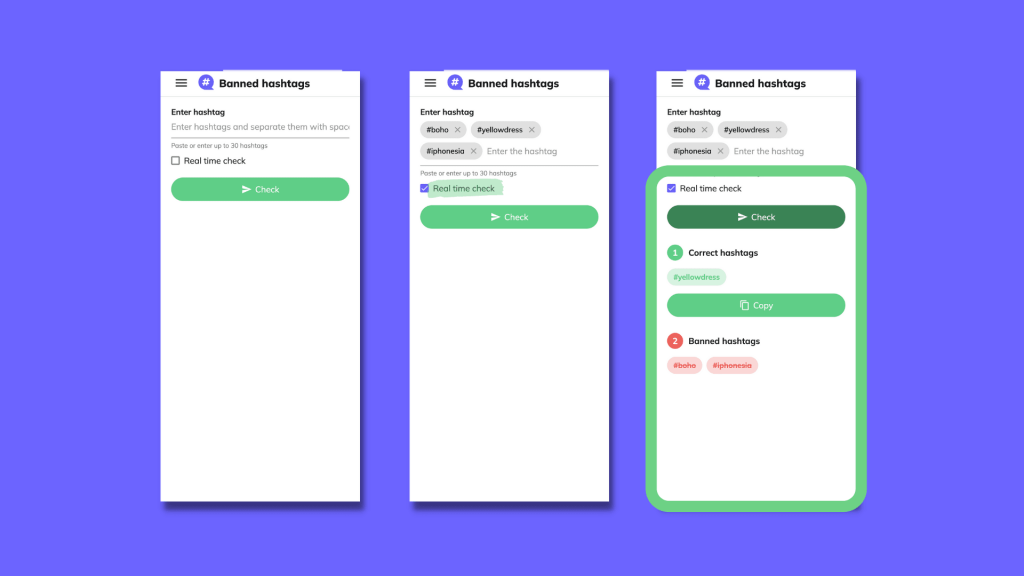 To perform a scan:
Type in the hashtags you want to check (yes, you can paste whole sets of hashtags too!)
Click the "check" button 🚀
When you have a paid subscription, you have additional access to "real-time" scans, which means that our tool accesses the most updated list of banned hashtags – from that precise moment of your scan, so it's 100% valid 🤩
It's the safest option with a full guarantee!