With the Banned hashtags feature, you can quickly scan all the hashtags you want to use and check if they're ban-free ⭐️
To perform a scan:
Type in the hashtags you want to check (yes, you can paste whole sets of hashtags too!)
Click the "Check" button 🔥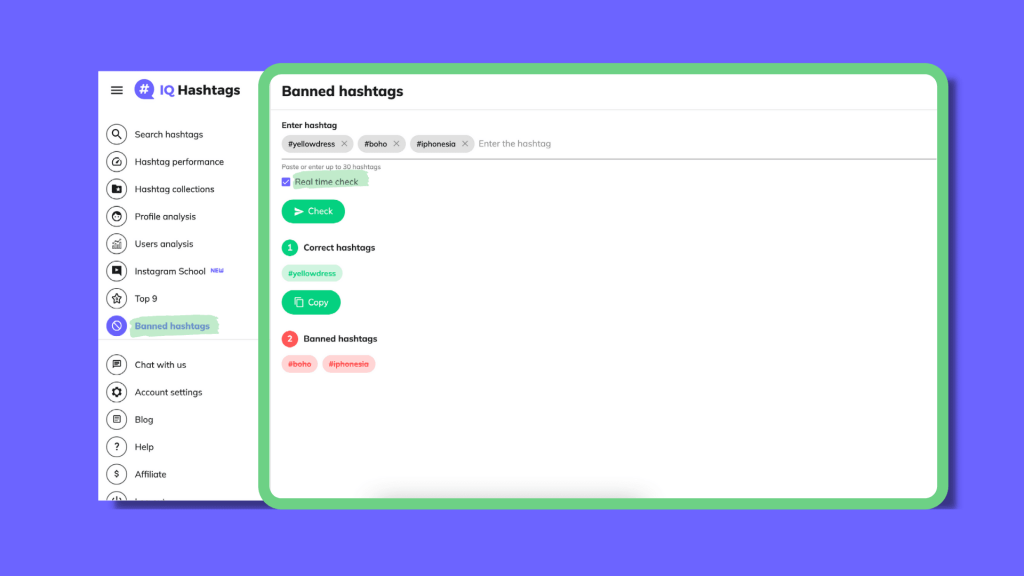 When you have a paid subscription, you have additional access to "real-time" scans. This means that our tool accesses the most updated list of banned hashtags – from that precise moment of your scan, so it's 100% valid.
It's the safest option with a full guarantee! 🤩
In a trial (free) plan, the data is updated every few days so that the list may lack the newly banned hashtags.
Go to the price list to see which plan is best for you: pricing 💜