Higher organic reach is possible when:
your posts are visible in TOP9 for particular hashtags
your posts are displayed to users who follow particular hashtags
We have no control over the number of people who follow different hashtags. But what we can take control of is the visibility of our posts.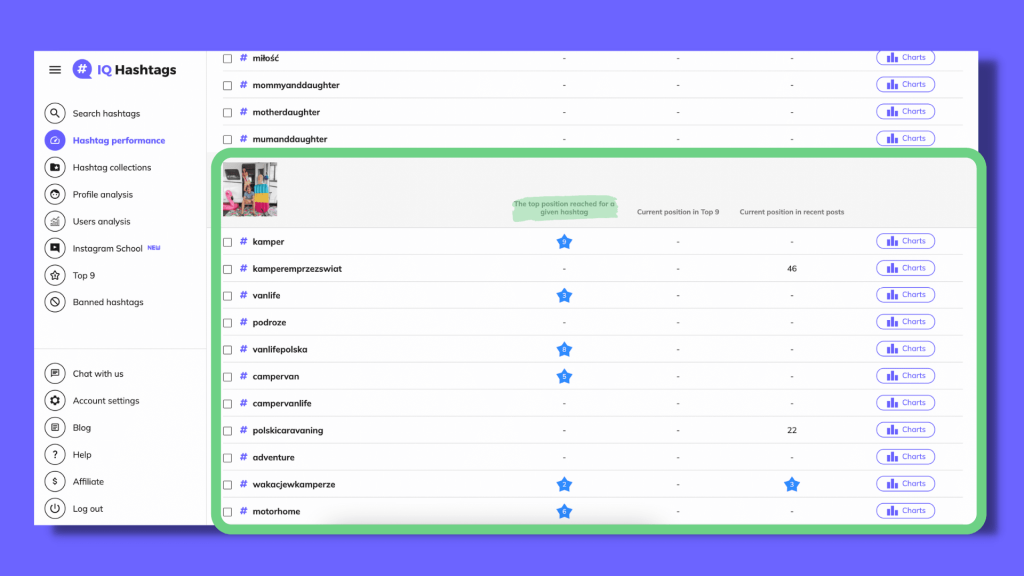 To grow your Instagram account, you need to attract new eyes and new engaged followers. The Hashtag Performance feature gives you access to information on whether the hashtags you used helped you win a position in the top 9 for each particular hashtag. Furthermore, it keeps you informed about the top position reached for a given hashtag (when you have already reached the top 9 section). What is beneficial as well – you can view your current position in recent posts for the specific, given hashtag (yes, you can check each one of them).
We provide you with a scrutiny of the way your posts' visibility (in the top 9 sections) and your posts' engagement is forming within the first 3 hours, one day from the publication, 3 and 7 days. It means you're armed with an extensive analysis of the performance of your hashtags. The result? You can fully understand your post's effectiveness and uncover key findings about your results in the top9 section for each used hashtag.
Why TOP9 play such a significant role, and getting there should be your Instagram goal every time you post?
Basically the "Top 9" posts on Instagram are picked by an algorithm that strives to rank posts within the particular hashtag. Unlike the 'Explore page' that is personalized, user-specific (different for everyone), every users sees precisely the same 'Top Posts' for a given hashtag.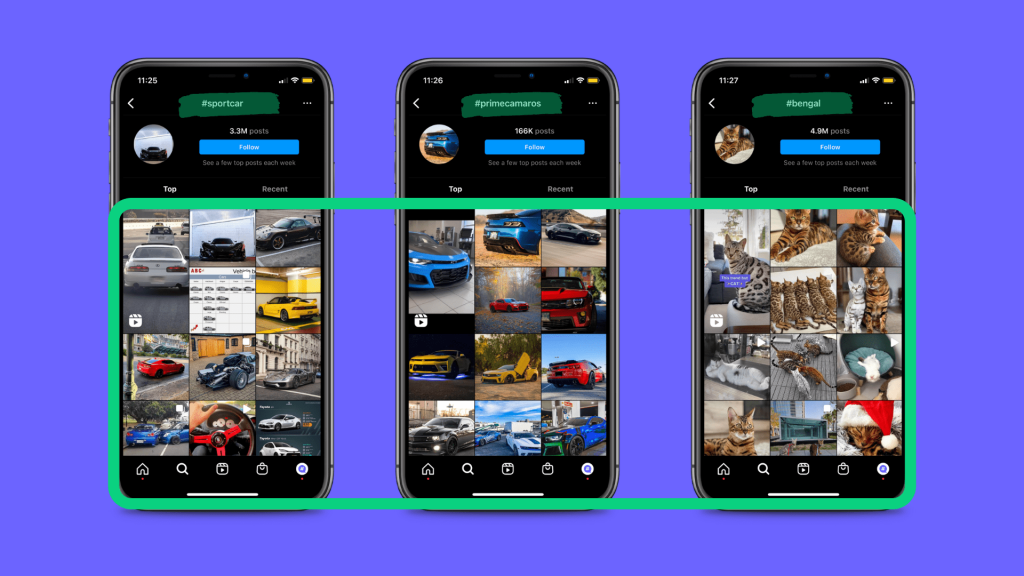 That's why getting there guarantees reach and engagement boost.
The analysis of your posts is possible:
only for new posts (posted after the purchase of a pro plan)
only in paid plans (this analysis demands the continuity of subscriptions, to have continuous access to data)
The more you post after the purchase of a pro plan, the more data to analyze our tool have – and the analysis of the hashtag performance is therefore more all-encompassing.