Hashtag Performance Tool analyses your newest posts and how they rank in TOP9 for particular hashtags you've used.
This means it starts analyzing the data at the moment of your purchase – because that's when the tool gains access to the stats it needs for measuring hashtags performance.
IMPORTANT: Data will be collected for the profile added to your account when you start your subscription. If you change your profile during your subscription, the data for the new profile will be collected starting the moment you add that profile to the tool. The expiration of your profile authorization also stops data collection, so be sure to renew your authorization when it expires.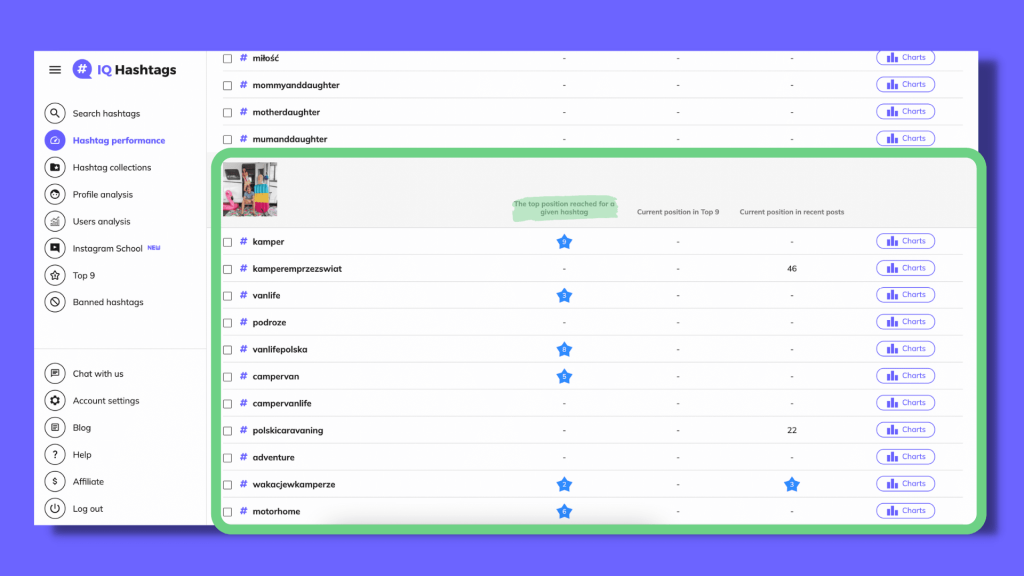 It couldn't work with the missing data.
You'll start seeing the data right after the first publication following your paid plan purchase!