We're deeply sorry to hear that you want to stop using IQ Hashtags Tool.
We'll miss you!
We accept your decision with a heavy heart, and we truly hope it's not a goodbye, but only "see you soon"!
Please do contact us if you have any concerns about your account or feedback for us.
If you're a free plan user, you can delete your account on your own, directly in the Account settings.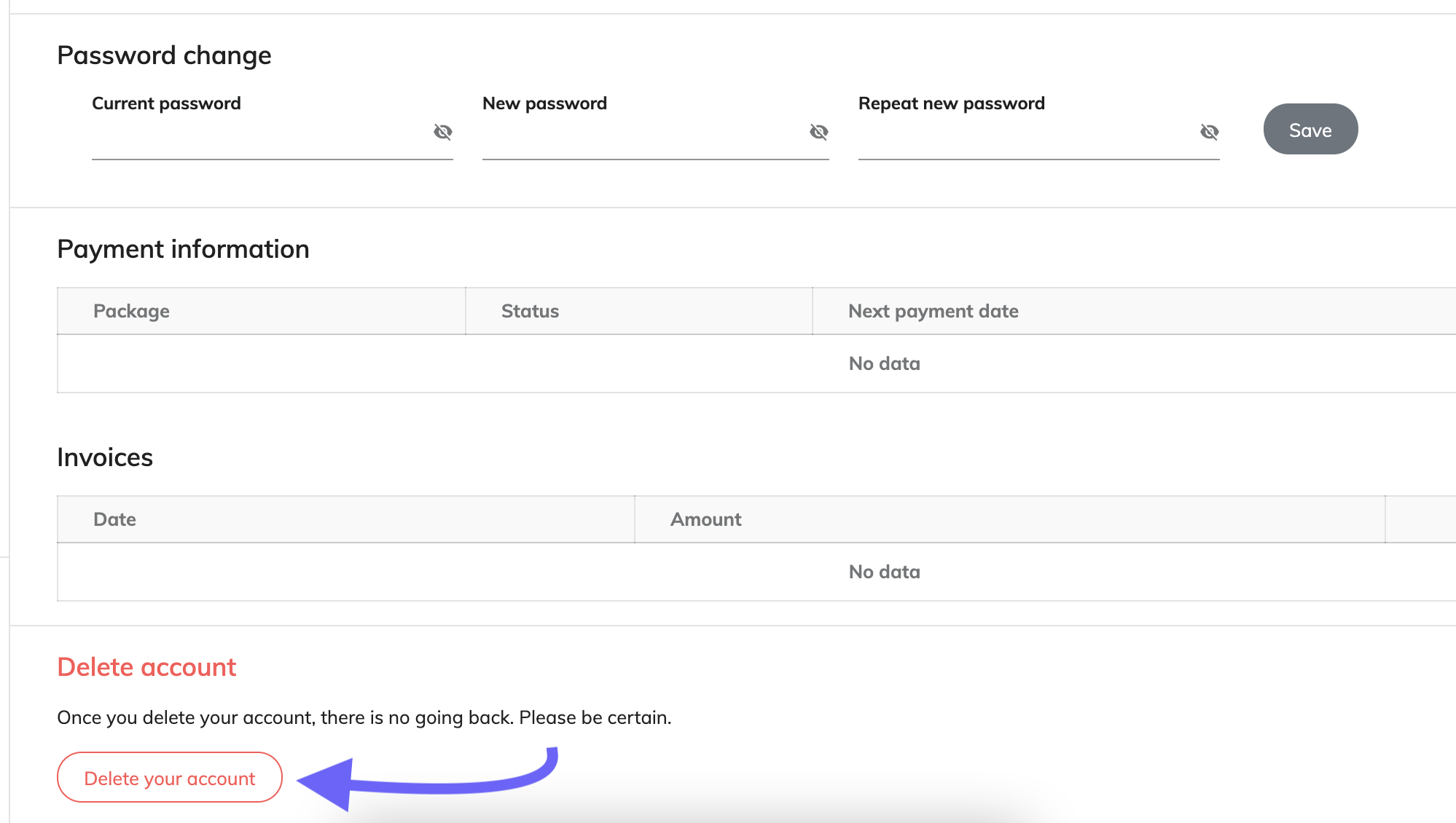 Accounts which currently have paid subscription cannot be deleted this way.
What to do instead?
Please cancel auto-renewal in the Account settings (use "Cancel subscription" button).

Then, request account deletion by emailing our support team: support@iqhashtags.com

You can also wait until your plan switches to a free account. Then you will see an option to delete your account in your Account settings.
If your subscription payment has been processed by outside system like PayPal, you need to switch it off there.
Deleting your account will not automatically refund any subscription purchases made on the account.