Yes! We're building our IQ Hashtags Knowledge Base – a comprehensive library of how-to guides, tutorials and troubleshooting steps. Head over to our IQ Hashtags blog to check out our massive range of helpful resources. Our mission is to provide you with a place to ask all the burning questions, and FIND ANSWERS!
What is more – we have a Youtube channel! It's where we're sharing practical solutions, tips & tricks so you can grow your Instagram much quicker and use IQ Hashtags features the most effective way: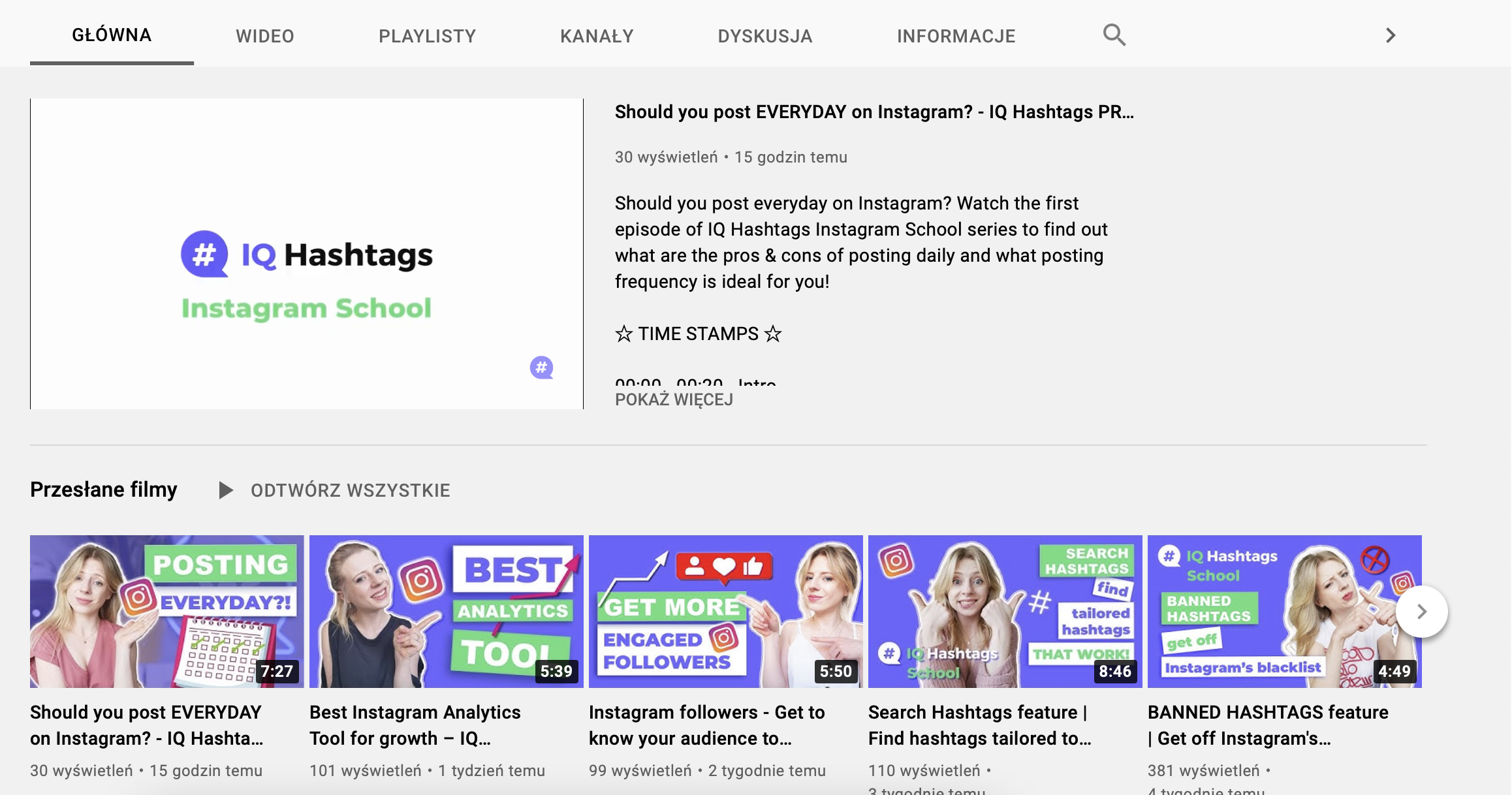 Moreover, after subscribing, you'll be armed with special content marketing lessons showcasing how you can use IQ Hashtags in practice. For free plans members, lessons are being delivered by email. For paid plans members: as a pop up communication inside IQ Hashtags Tool.