This percentage index tells you how much the usage of particular hashtag has been increasing over recent days.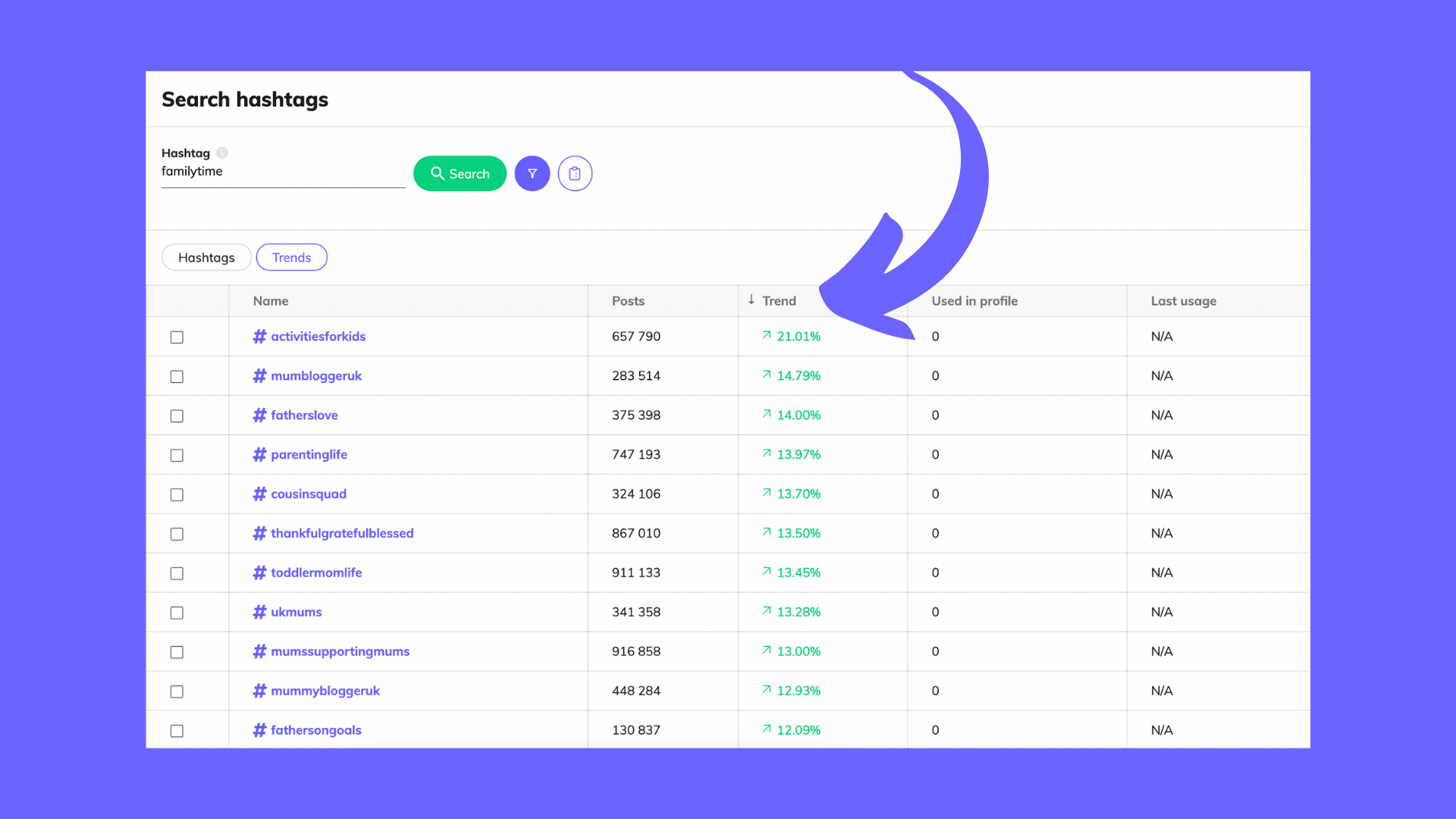 By analyzing data from this table, you know exactly which hashtags (and which topics!) are gaining steam.
What to do with this knowledge? Make it work in your favour! It's a beneficial idea to apply it to your current content marketing strategy to increase your posts visibility and boost engagement.
If you're working in marketing, influencer or interactive agency, this "Trends" section can give you the real content marketing silver bullet.
Using trending hashtags (and preparing new content having trending topics in mind) has the ability to boost profits and streamline your Instagram activities, so take what you learn during "Trends" section research and apply it to your strategy!