Thanks to the Search hashtags feature, you can find new, highly effective hashtags for your content ⭐️
Our search engine lets you decide on a few crucial factors you may want to define in your hashtags research.
By specifying your search criteria, you narrow down the results to those matching your specific expectations.
You can determine: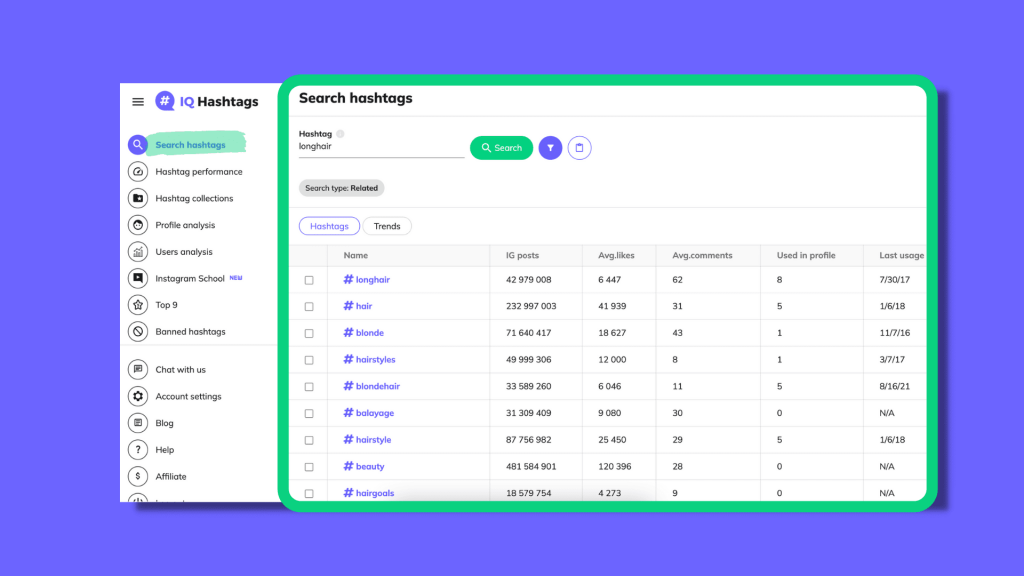 whether you're looking for hashtags similar to your base hashtag or maybe for new ones relating to it
the size of hashtags you want to receive (it is: how many times they have been used so far)
the average number of likes on posts with them
the average number of comments
the number of your usage of those hashtags. You may look for the ones you haven't used yet or the ones you have used no more than ten times or 1 000 times – it's up to you.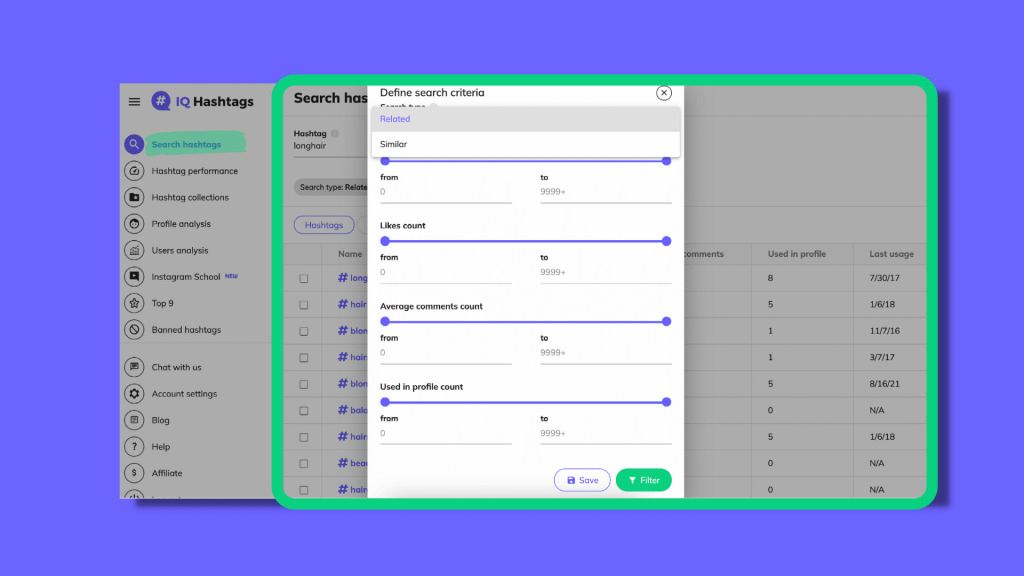 The result?
You'll be armed with a massive repertoire of hashtags-suggestions tailored just for you.
Hashtag search fatigue?
You won't have to worry about it ever again – furthermore, you can save the results of each research and keep them in your Hashtag collections.
It will save you more time than you can imagine 🤩