For IQ Hashtags to access your Instagram account, we require you to give permission to access this information. This, as well as the whole authorization process, is done through Facebook.
Sometimes, when linking an Instagram account to IQ Hashtags, some of the settings needed to access your data are switched off.
A common reason why you may not see one of your Instagram accounts is they have not been granted the correct integrations within Facebook.
💡 How to make sure you don't have a problem with invalid permissions?
In your Facebook account, navigate to Settings & privacy > Settings > Security and login > Business Integrations, then click View and Edit next to IQ Hashtags, ensuring all options in the pop-up are enabled.
You can also reconnect your profile and permissions in the IQ Hashtags Settings: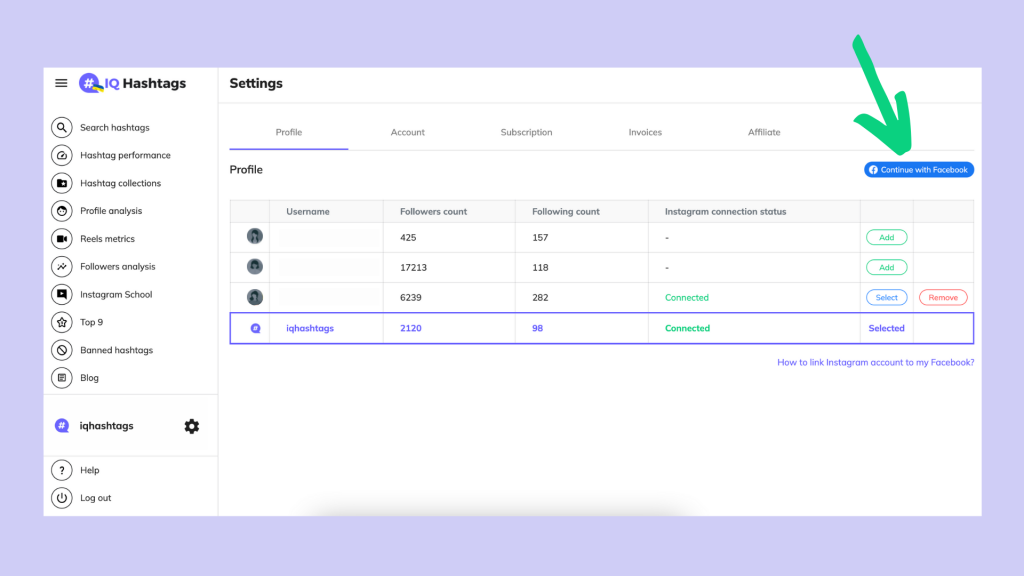 🧩  If you are still struggling to link your account after following the steps outlined in this article, don't hesitate to reach out, our IQ Hashtags support team will happily guide you through the process! 🤗