Profile analysis is all about the in-depth scrutiny of your Instagram profile.
The profile analysis section provides you with the most important statistics: the broad, overall data and many details, arming you with professional knowledge about your account "behind the scenes" 🤗
👉🏻 Who or what brands have you tagged in your content most often?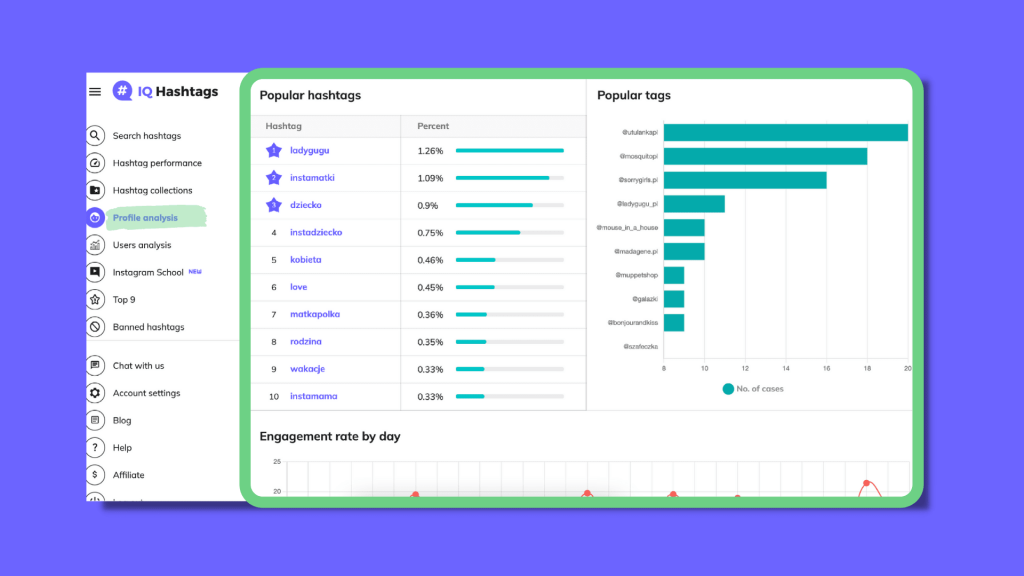 Whenever you tag an account, whether a personal profile or a business one, they get a notification.
👉🏻 What does it mean for your engagement?
They will be much more willing to interact: like, or comment on your content.
👉🏻 Why is the most frequently important information about the accounts you have tagged?
You'll have an insight into the creators or brands you have developed the most intense tagging relationships in the past, and you'll see how many posts you have tagged.
If you're analyzing profiles of influencers you want to collaborate with, this section can give you a clear insight into the topics they create content about and a clear verdict on whether they're tagging someone from your competitors (it can mean they have established a collaboration with them as well) 🔥